Ditambahkan pada : March 23rd, 2018
Rp 8.999.000 Rp 11.900.000
Stock :
Tersedia
Kode Produk : SR 5011
Dilihat : 1,416 kali
Kategori :
AV Receiver
Share it! Bagikan info produk ini kepada teman Anda
Marantz SR 5011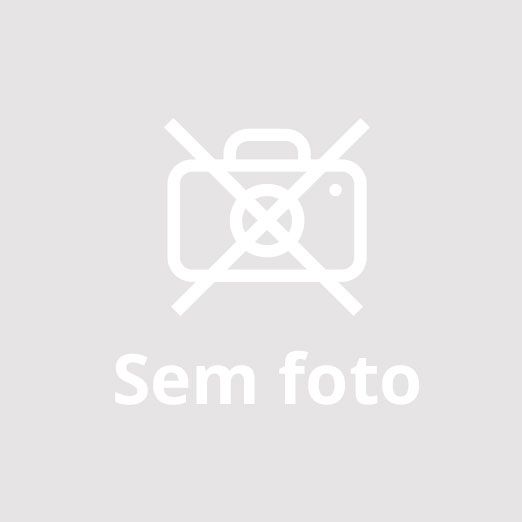 Prepared for the future, the SR5011 features an advanced video section that's fully compatible with the latest HDMI 2.0a and HDCP 2.2 specifications on all 8 HDMI inputs. With 4K Ultra HD 60Hz video, 4:4:4 Pure Color sub-sampling, High Dynamic Range (HDR) and 21:9 video, 3D, and BT.2020 pass-through support on every input, the SR5011 is ready for the next generation of Blu-ray disc players, set-top boxes and other 4K Ultra HD sources. At the same time, a 7.2 channel pre-out section and the RS232 connection and IP control makes the SR5011 very appealing for custom installation purposes. Full wireless connectivity is provided by both Wi-Fi and Bluetooth, with dual antennas that help ensure robust signal transmission and reception. Stream your favourite music through AirPlay, Spotify Connect or local network storage drives. High resolution audio formats and playback are fully supported for incredible fidelity. The dedicated Marantz 2016 AVR Remote app is available from the Apple app store, GooglePlay, and the Amazon appstore to control the receiver from your phones or tablets.
Detailed Features:
Powerful 7 Channel Discrete Amplifier, and Eco Mode: The SR5011's power amp section features discrete high-current output devices for superb sound with both music and movies, with, identical power on all 7 channels for precision sound. Rated at 100 watts per channel (8 ohms, 20 Hz~20 kHz, 0.08% THD), the SR5011 features low-impedance drive capability, for excellent speaker control, and is compatible with 4 ohm speakers too. Meanwhile the Eco mode provides energy savings: it features an on-screen Eco meter, while it's also possible to use the receiver in power-saving mode, either reducing the maximum output power or adopting low-power strategies at more modest settings – and all without any effect on the superb sound quality.
Dolby Atmos / DTS:X: Dolby Atmos: Dolby's revolutionary Atmos surround sound technology dispenses with the channel-based coding used for decades, in favour of more advanced object-based coding, giving the sound designer the ability to precisely place sounds anywhere in the three-dimensional space. Now, you can enjoy this same award-winning technology at home with the SR5011, which features the ability to connect a 5.1 surround sound speaker system plus two additional overhead or Dolby Atmos-certified upward-firing speakers for the ultimate home theater experience. Along with Dolby Atmos decoding, the SR5011 also features Dolby TrueHD lossless decoding and other Dolby Digital technologies, and of course also supports conventional 5.1- or 7.1-channel speaker set-ups. DTS:X also features object-based audio coding, and provides for overhead speakers to deliver a stunning surround sound experience. Along with DTS:X decoding, the SR5011 features DTS-HD Master Audio decoding and other DTS audio technologies. DTS:X will be enabled via future firmware update. For more info, contact your dealer or check the Marantz website. In addition, the SR5011 offers both Dolby Surround and Neural:X upmixing, enabling users with a full '3D' sound speaker set-up to get an enhanced experience from conventional Dolby- or DTS-encoded content, or even from music in stereo.
Built-In Bluetooth & Wi-Fi: Featuring Bluetooth & Wi-Fi (2.4/5GHz) wireless streaming connectivity, the SR5011 uses with an advanced dual antenna RF transceiver system for robust, error-free streaming even in congested urban environments. Connect to the internet through your home Wi-Fi network (or with a hard-wired connection via the Ethernet port) and enjoy your favourite music from streaming services such as Spotify Connect, Pandora, SiriusXM (depending on availability in your country), or choose from thousands of internet radio stations around the world. AirPlay provides an instant wireless connection to your iPod Touch, iPhone and iPad, Mac OSX computers and other devices running iTunes, and the SR5011 is also able to stream your music from home computers and NAS devices via your home network The free Marantz 2016 AVR Remote App, available for Android and iOS and the Kindle Fire, lets you control the SR5011 with your smartphone or tablet.
Latest HDMI 2.0a Connectivity; HDCP 2.2 Compatible: With 8 HDMI inputs, including one conveniently located on the front pane for quick connection of video sources, the SR5011 has an advanced video section supporting the latest HDMI 2.0a specification, including 4K Ultra HD 60Hz video, 4:4:4 Pure Color sub-sampling, High Dynamic Range (HDR) and 21:9 video, 3D, and BT.2020 pass-through support on every input. It also features HDCP 2.2 compatibility, for 4K Ultra HD copy-protected content, making it ready for the next generation of Blu-ray disc players, set-top boxes and 4K Ultra HD streams and downloads. The video processor can also upscale SD and HD video to 4K Ultra HD. Certified by the Imaging Science Foundation, the SR5011 features a full suite of video calibration controls (for use by an ISF technician), along with ISF Day/Night video modes.
High Resolution Audio Support: Discover the incredible fidelity of high-resolution audio tracks: the SR5011 can decode AIFF, FLAC and WAV lossless files at up to 24-bit/192-kHz, plus ALAC/Apple Lossless at up to 96kHz/24bit, as well as SACD-quality DSD2.8MHz and 'Double DSD' 5.6MHz. You can play these files via the front panel USB port or stream them to the SR5011 from network sources. You can also listen to other popular file types such as MP3, and the SR5011 supports gapless playback, for seamless replay of everything from dance mixes to opera.
Marantz 2016 AVR Remote: Designed from the ground up, the Marantz 2016 AVR Remote is a brand new app for iOS, Android Phone and Tablet devices that will give you an unprecedented level of command and control over the latest generation of Marantz network AV Receivers. Along with many new features, the graphics and user interface have been completely overhauled. Control the basic functions of your Marantz product with power, volume, input and settings. With a new landscape orientation control screen for tablet devices you can easily browse and navigate through your network music services or personal digital music collection with ease, and at the same time view now-playing information and cover art all on a single screen. Marantz's new playback system allows you to easily build your own personal music playlists on the fly with the ability to Drag & Drop files into your queue, or tap to "Play Now", "Play Next", "Play Next and Replace Queue" or "Add to End of Queue". You can then save your queue as a playlist for easy recall. With the new Marantz 2016 AVR Remote, your mobile and tablet device just became an integral part of your home entertainment experience.
Smart TV Connectivity: Via the HDMI CEC (consumer electronics control) functionality on some Smart TVs, it's possible to control the SR5011 with the TV's remote handset. With the receiver's "HDMI control" set to ON, set "Smart Menu" receiver control functions and the TV's Smart Menu home screen will provide you direct access to source and surround mode selections, the main setup menu, and Smart Select configuration presets.
Advanced Audyssey MultEQ XT: Audyssey MultEQ XT automatic room acoustic measurement and correction system matches your speakers to your room's acoustics, for the smoothest, most natural tonal balance. MultEQ XT provides greater filter precision for the main and satellite speakers, with 8 times the resolution compared to the base MultEQ system, at up to 8 measurement locations. Audyssey Dynamic EQ uses advanced psychoacoustic algorithms to continually adjust tonal balance so that the sound you hear is full range, even at lower volume levels, and Audyssey Dynamic Volume smoothes out annoying volume jumps, especially with loud commercials.
Dual Subwoofer Outputs: A single subwoofer demands optimum placement within the room for the best bass response: depending on its location, the low-frequency response at the main listening position can be uneven with audible peaks and dips. The SR5011 supports two subwoofers: used in different locations, these will even out the low-frequency response for more accurate bass anywhere in the listening area.
Multi-Source/Multi-Room: Whatever your family's entertainment needs, the SR5011 delivers: you can enjoy 5.1-channel surround sound in the main room, and at the same time play stereo sound from another source in different part of the house. Simply connect a pair of stereo speakers to the multi-room amplified outputs, or hook up a separate stereo amp and speakers to the Zone 2 pre-outs, and you can still enjoy full 7-channel surround sound in the main room.
High Grade Audio Components: Marantz HDAM: The SR5011 owns very high grade audio components that have been carefully selected. The whole internal circuit further enhances audio quality by delicately handling all signals via the Marantz-own HDAMs in Current Feedback topology before they reach the speakers. Marantz HDAM (Hyper Dynamic Amplifier Module) technology found on the Reference Series components provides superior low noise wideband performance in an all-discrete configuration, compared to conventional op amp ICs. Furthermore, the technology provides an ultra-fast slew rate for true wideband response and maximum dynamic range to deliver optimum sound quality with today's high resolution audio formats.
External Control Capabilities: The SR5011 has a range of features to provide enhanced control and compatibility with 3rd party and custom integration solutions. For remote control compatibility with other components, there's a remote control input and output on the rear panel, along with a flasher input and a 12V trigger output. For direct connection to external home automation and control equipment, the SR5011 is equipped with an RS-232C serial port. The SR5011 can be set up and operated by a home computer via network IP control (via wired LAN or Wi-Fi), and also features Control4 SDDP (Simple Device Detection Protocol) for quick and easy integration with home automation equipment.
Specifications:
7.2 Channels
Number of Power Amps: 7
100 Watts per channel into 8 ohms (20-20,000 Hz) at 0.08% THD, with 2 channels driven
140 Watts per channel into 6 ohms (1kHz) at 0.07% THD, with 2 channels driven
200 Watts Maximum Power Output
Input Sensitivity/Impedance: 200 mV / 47 kohms
Frequency Response: 10 Hz – 100 kHz
S/N Ratio: 100 dB
Discrete Amplification: Yes
Audyssey MultEQ XT, DSX, Audyssey Dynamic, Audyssey Dynamic Volume and Dynamic EQ
DTS HD Master Audio / DTS:X / DTS Neural: X
Dolby TrueHD / Dolby Atmos / Dolby Surround
Compressed Audio Enhancer: MDAX2
DLNA Certified (v1.5)
Lossy Formats: MP3 / WMA / AAC
Lossless Formats: FLAC / ALAC / WAV / AIFF
DSD Streaming: 2.8MHz
FLAC HD 192/24 / WAV 192/24 / ALAC 96/24
Gapless Playback: FLAC, WAV, ALAC, DSD
AirPlay Audio Streaming
Windows PlayTo / Windows 8/RT Compatible
Internet Radio (vTuner)
Spotify Connect / Pandora / SiriusXM
Compatible with Remote APP: Android/iOS
Ethernet / Wi-Fi (dual antenna)
Bluetooth
FM / AM Tuner
Current Feedback Topology
Hyper Dynamic Amplifier Modules (HDAM)
High Grade Audio Components
4K Signal Pass-Through / Scaling / GUI Overlay
HDMI Pass-Through on Stand-By
Picture Adjust/ Noise Reduction
CEC
3D Video Pass-Through
Video Conversion: CVBS / HDMI; Comp / HDMI
Video Processing and Scaling: 1080p, 4k 30 / 25 / 24Hz
ISF Certification
Audio Return Channel
Auto LipSync
Headphone Jack (Front)
Microphone Jack (Front)
Full HDCP 2.2 Support on all Inputs
HDMI Inputs: 7 + (1 Front)
HDMI Outputs: 2 (Main)
Component Inputs: 2
Component Output: 1
Composite Inputs: 2 + (1 Front)
Composite Output: 1
Analog (RCA) Inputs: 4 + (1 Front)
Digital Optical Inputs: 2
Digital Coaxial Inputs: 2
Multichannel Pre-Out: 7.2
Zone Audio Pre-Out
Subwoofer Out: 2
USB: 1 (Front)
Screw Post Type Speaker Terminals
Number of Speaker Terminals: 7 (Colour Coded)
Multiroom Zones: 2
IP Control/ RS232 Control/ Web Control/ App Control
Remote In/Out
DC Trigger Output: 1
ISF Certification
Variable Cross Over
Optimized Bass Redirection
ECO Mode
Auto Power Off
Sleep Timer
Speaker A/B Assignable
Bi-Amp Drive Assignable
Multi-Room Speaker Terminal Assignable
Network: IP-Control / Update
USB Audio / Made for iPod / Made for iPhone
System Remote Control: RC024SR
Power Consumption in W: 650
Power Consumption No-Sound (ECO …On/Off) in W: 45 / 75
Standby Consumption in W: 0.2 (with CEC 0.5)
Dimensions W x H x D: 17.3″ x 13.6″ x 9.1″
Weight: 22.1 lbs